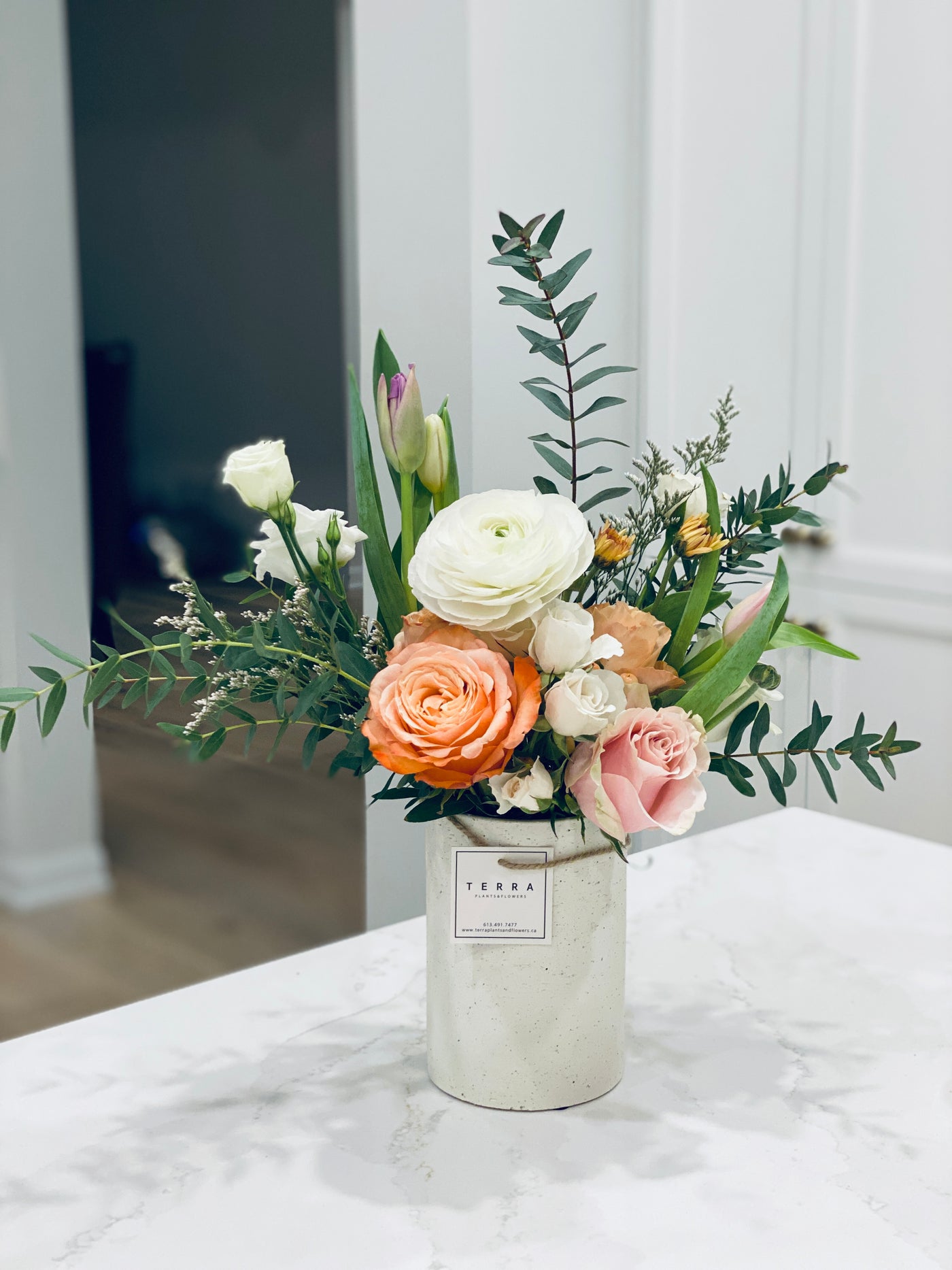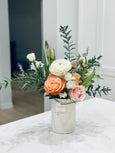 Blushing Beauty
$99.00
If you're searching for the perfect gift, our gorgeous bouquet of Roses, Ranunculus, Lisianthus, Tulips and some seasonal flower is the ideal choice. This stunning arrangement is specifically designed to honor and celebrate the amazing person in our lives.
Each flower is hand-picked for its beauty and carefully arranged by our skilled florists to create a breathtaking display. With its vibrant colors and varying textures, this bouquet is sure to delight and amaze. The addition of Limonium and Eucalyptus adds a touch of natural charm.
Whether you're looking for a way to say "thank you" or simply want to show your appreciation, this bouquet is a perfect expression of love and gratitude.