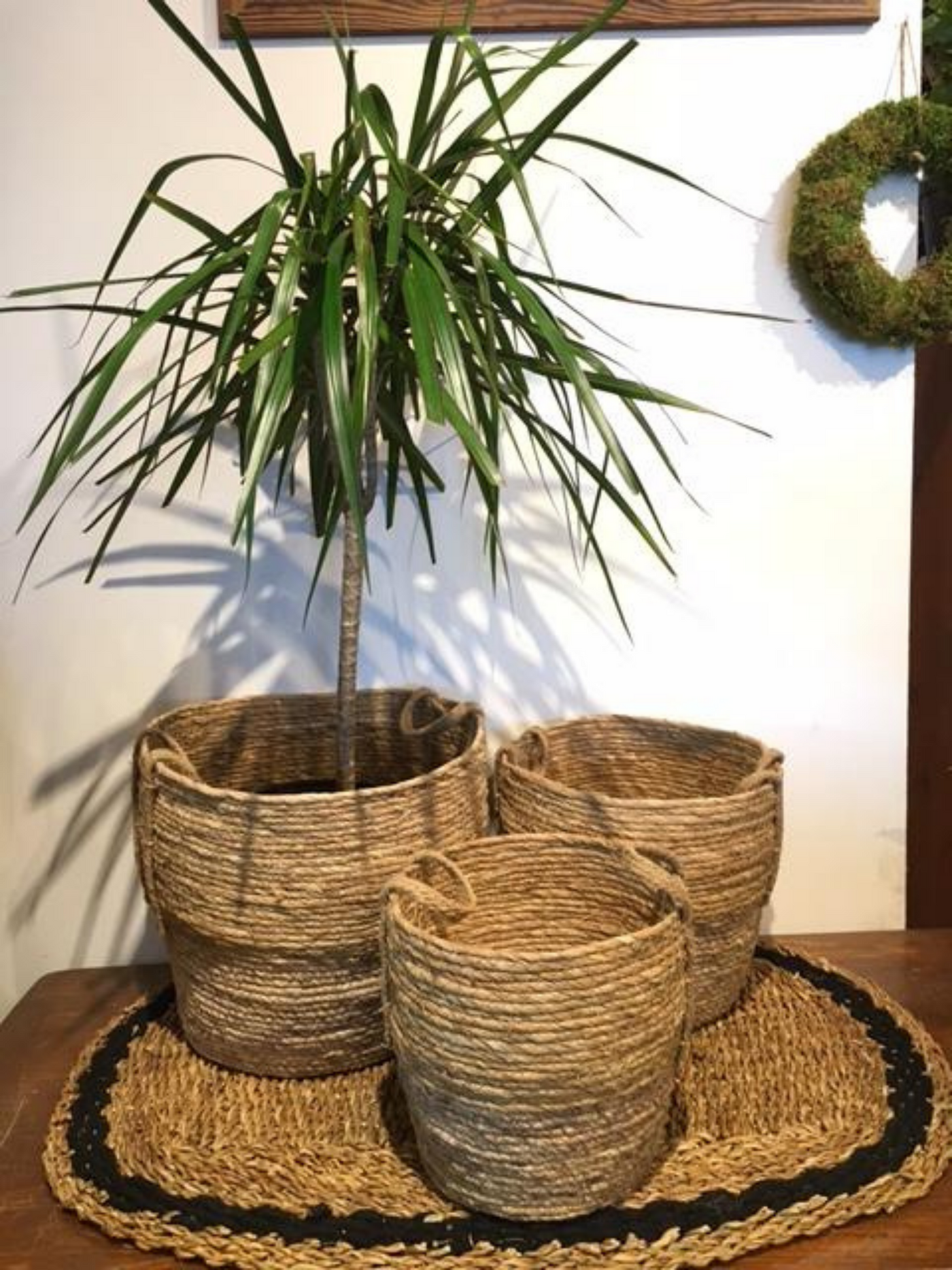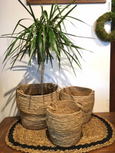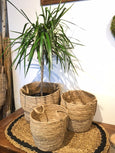 Beige Bottom Straw Basket
$43.00
Round straw basket with beige band around the bottom. Adds a natural element to the home used either as a planter or as decorative storage. 
Choose between three sizes:
Large - W 16" x  H 12" 
Medium - W 12" x H 11"
Small - W 11" x H 10"