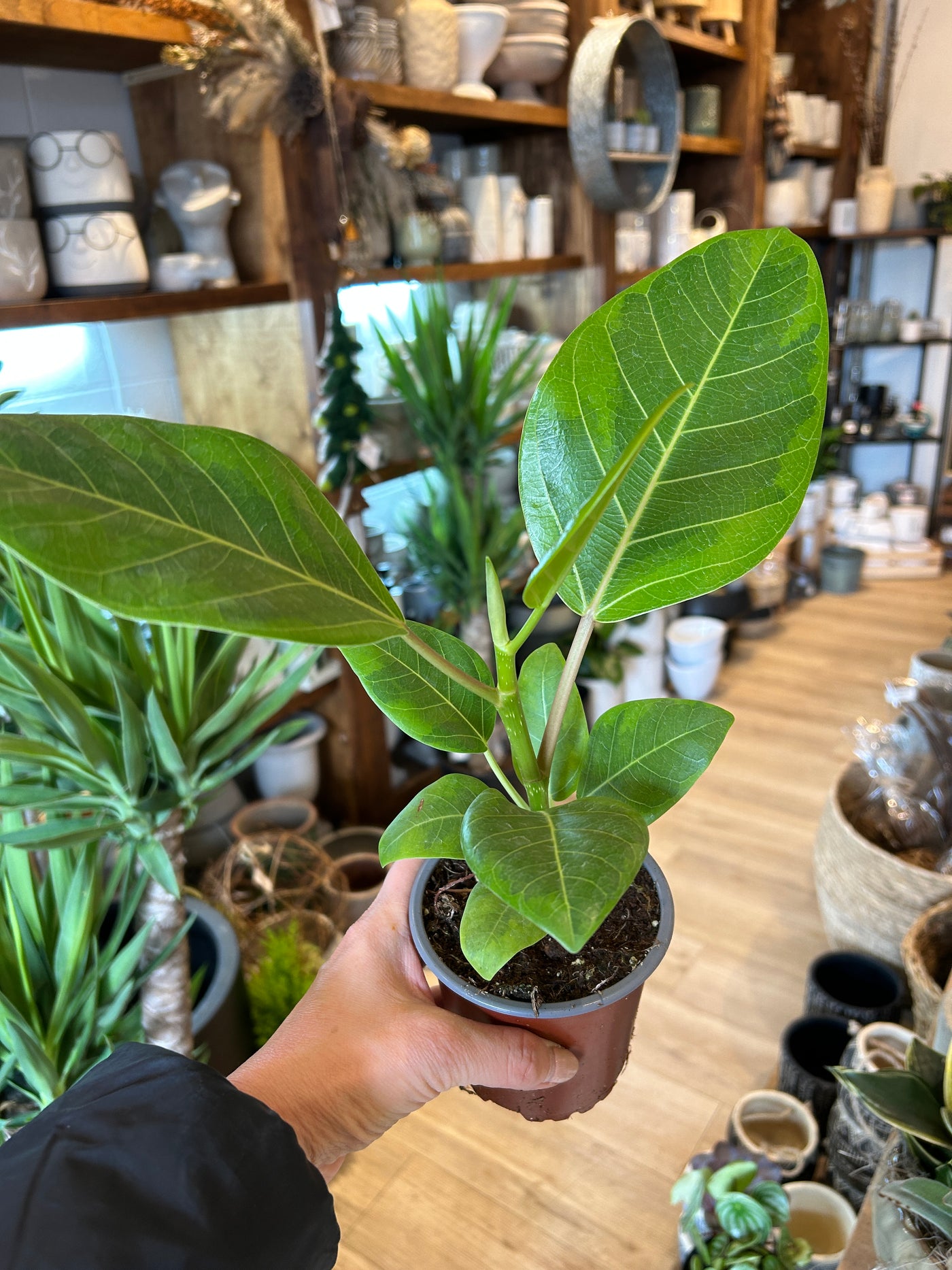 Ficus Altissima
$17.95
4" Pot. Does not include pot. It comes in plastic grow's pot. 
Care instructions:
Light : Bright and indirect light. Morning sun is ok

Water : Water when the soil starts to become slightly dry at the top. Keep the soil moist at all times, but do not over water as this will cause brown spots and leaf drop.