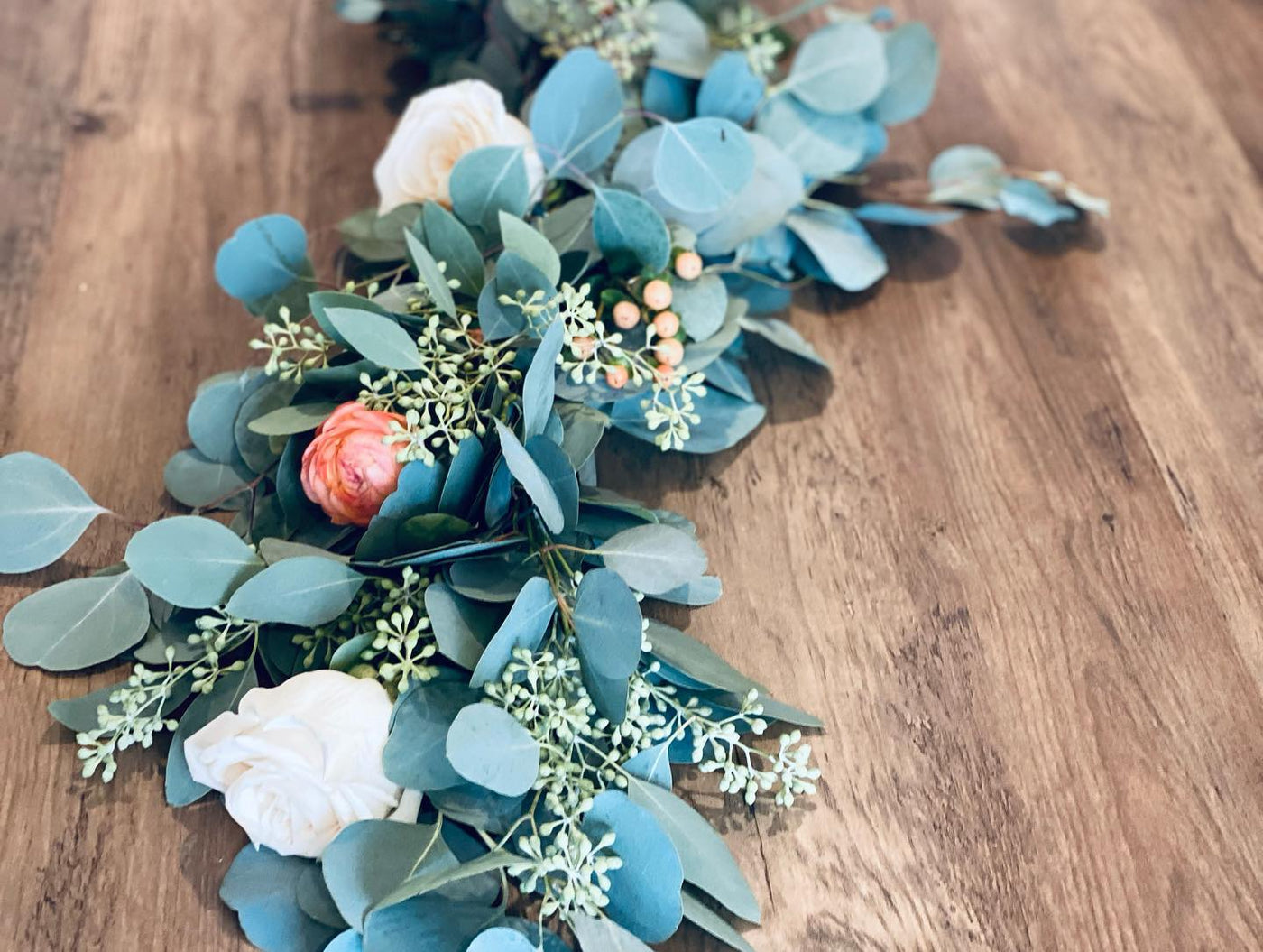 Head Table Garland
$0.00
Terra Plants and Flowers creates custom eucalyptus or italian ruckus garland to match your style and colour preferences.
We offer the following standard colours but we can adapt to meet your needs.  Upload an inspiration photo to help us match your colour preference.  
Note :  
- Online A La Carte order does not include any installation or set up cost. Please contact us if installation or setup is needed.  
- Delivery day or pick up day can be chosen when you place an order.
- Delivery is free for orders over $300.
- Wedding flower orders must be placed at least one week before the event.  More lead time may be required for large weddings.  Contact us if you are planning a large wedding.